It was a surprisingly easy job to pull the cover back over. What did take time was putting in cross bars, extra supports and cross bracing. That was done when the rain and wind was not awful.
Our MSP (Scottish MP) had a lot to do with it too: A deadline focuses the mind. My dad, who is 80 and Rory helped sort pots that had become a jumbled heap. One of the home ed kids on the spectrum and has no filter said "what a mess" and he was absolutely right, despite is mother apologising profusely.
Shirely-Anne said "Really grateful to receive Grant's invitation and to hear all about the great work they've been doing to encourage young people to get involved with volunteering and growing nutritious food and Oscar definitely enjoyed himself in his new role as my Constituency Assistant."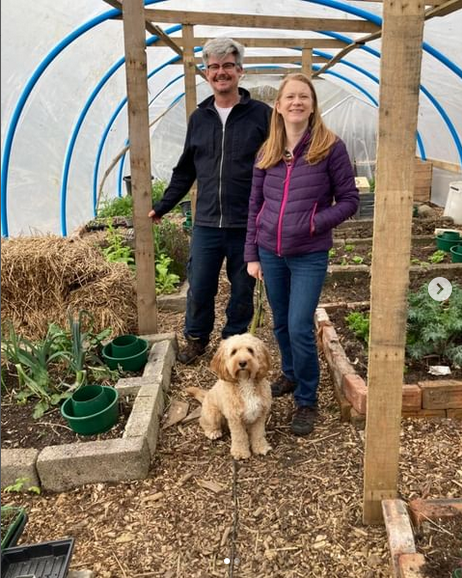 More bark chips down made it less muddy and lots of the 'projects' scrapped and disposed of, as I'd never get to them, the place looks reasonable.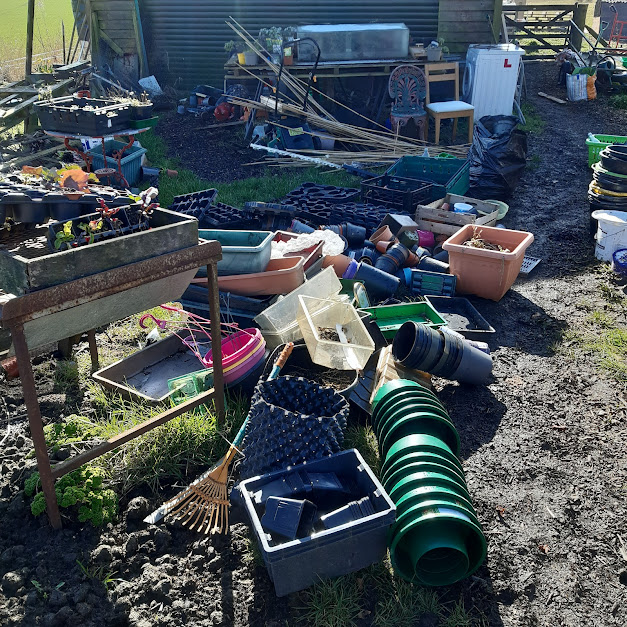 Planting time is upon us and my polytunnel is now filling with trays of seeds. Last night was a frost and I had not protected pumpkins and cucamellons, I was expecting to find green mush, but they are still standing. Phew.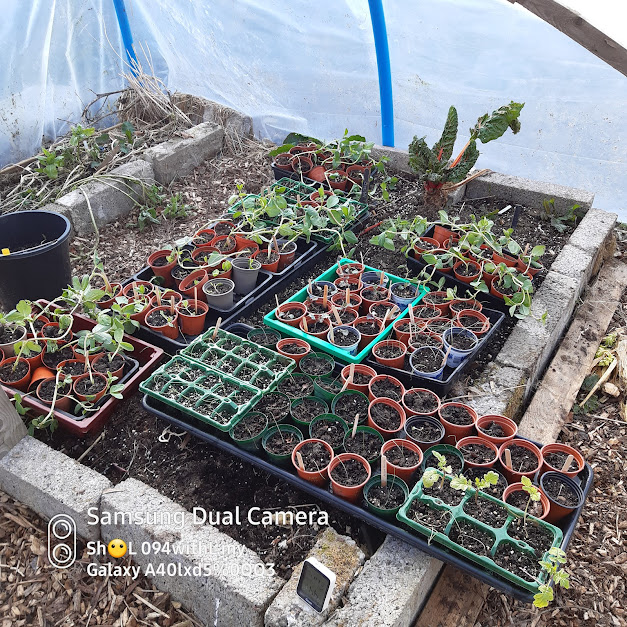 The outside lettuce, spinach and beets are all frosted but doing quite well. The Equinox is nearly upon us