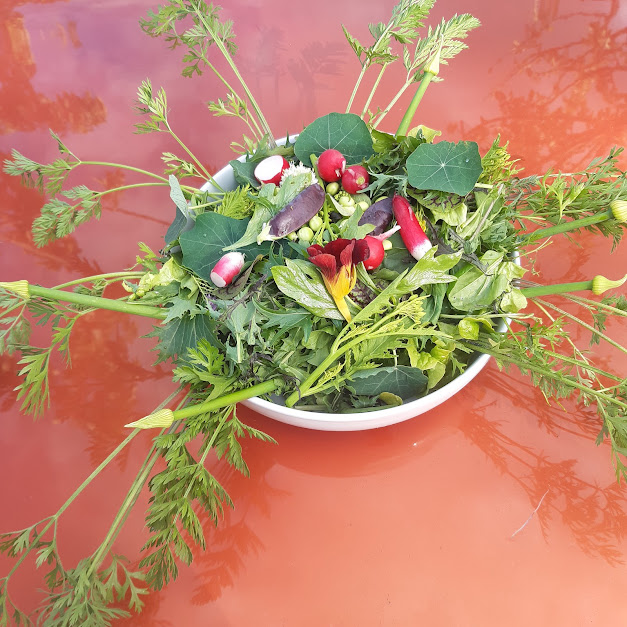 These salads are from the garden, and are delish; Onion Scapes (flowering stems) are like spring onions, loads of lettuce varieties, baby carrots, radish, red and green sorrel, nasturtium leaf and flowers, brassica flowers, peas, spinach and chard. A few marjoram leaves and anything else that's edible.
---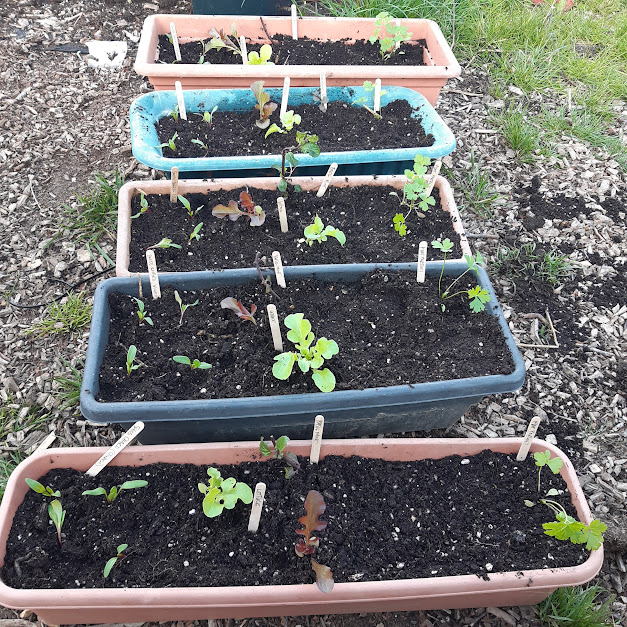 Salad pots given away for donations at Tree Tops Nursery School Jubilee Day. The children planted up their own too. They all picked up pricking out seedlings really quickly. The school now has a new 4'x 8′ bed filled with compost and seedlings.
Julia's poly tunnel is now complete and planted up. Some of the lettuce and chard planted a month ago are ready for the table. Brassicas and beans have been planted in the outdoor bed.
Working with children is remarkably rewarding; they don't tend to filter their reactions and excitement.
---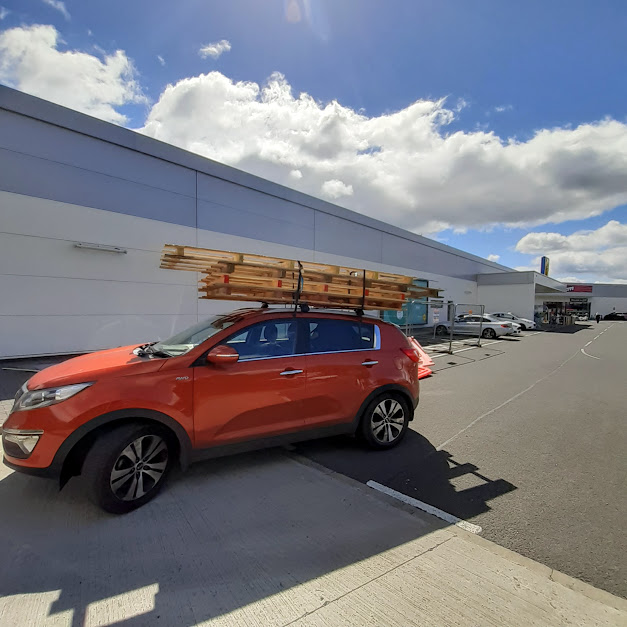 The car is a real workhorse carrying pallets and now with a tonne bag, I can shovel compost into the back rather than loading individual bags that tend to tip over or spill.
---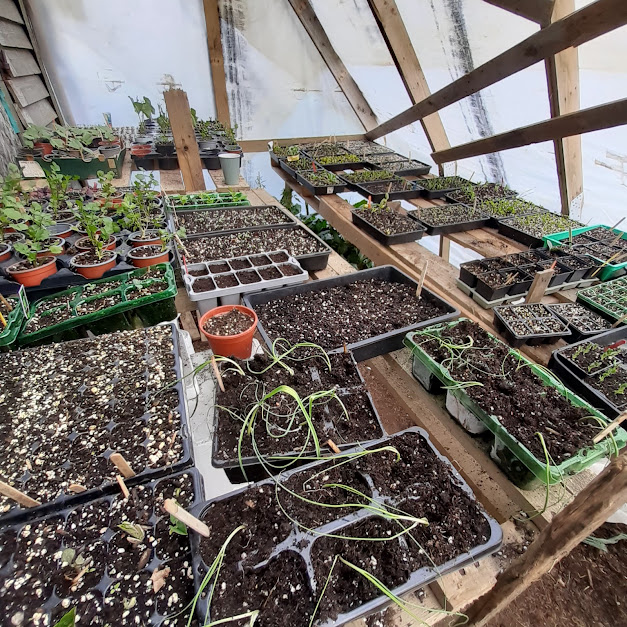 The seedlings are almost ready to planted outside, courgettes are starting to produce fruit and there are 15 new beds 4′ x 8′, nearly 500 sq ft of new growing space.