Something special happens when you show youngsters how plants grow, explain how to be gentle with the seedlings and letting them push them in the soil. Some are slightly damaged, some in the wrong place but it does not matter. The importance is that they did it. Their focused enthusiasm is remarkable; they learn spacing, sizes, colours, caring, taking turns at planting, speaking up and asking all kinds of questions (some related to plants).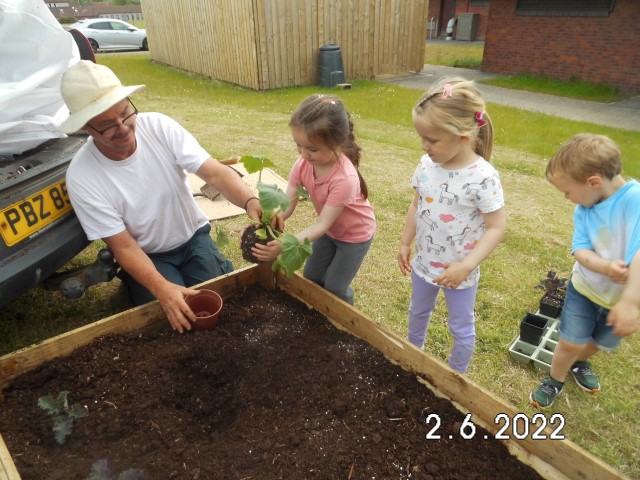 Planting helps deal with the unexpected; when a pot is tipped upside down, the soil can collapse around the root or remain solid. Keeping the conversations positive, encouraging and complimentary is vital in particular for the children who fear failure to have a go.
The excitement when I returned to fill the bed made on the Jubilee 'day' was obvious. Pots were collected, and a fleece put over to protect the plants from pigeons. Now that The Sanctuary Garden has more pallets and expecting more compost, another donated bed will be installed shortly with seedlings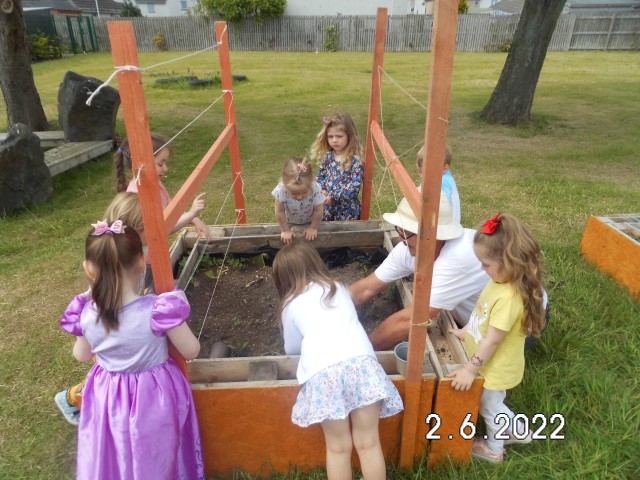 These photos were taken by a member of staff, approval sought and send to me with permission to publish them.